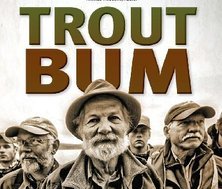 John Gierach writes thoughtful, reflective and humorous essays on fly fishing.  His books are mainly collections of these essays and have made him a legend in the modern fly fishing community.
Books by John Gierach:
You can read a great interview with John Gierach here.
More on John Gierach
John Gierach is an author and freelance writer of fly fishing stories.  He was born in the midwestern U.S. and currently resides in Colorado where he fishes regularly and writes collections of short stories about his fishing adventures.  Gierach has a unique ability to make an otherwise uneventful story on fly fishing or hunting come to life on the pages.  In my opinion, he's achieved the ultimate success.  He gets paid to fish and write simple essays on his fishing experiences.  Most of the stories he writes appear simple and straightforward, but Gierach includes unique observations, reflections, and a healthy dose of humor.  He also finds a way to end each story with an interesting twist, turning a basic story into something entertaining and well worth reading.
In addition to writing a large number of books, which are mainly collections of his short stories, Gierach contributes to Field and Stream magazine, Gray's Sporting Journal, and Fly Rod and Reel magazine.  He also writes regular columns in several newspapers, including the New York Times.
Many of the adventures Gierach writes about take place with his friend, A.K. Best, who is also an acclaimed fly fisherman and author of fly fishing works.