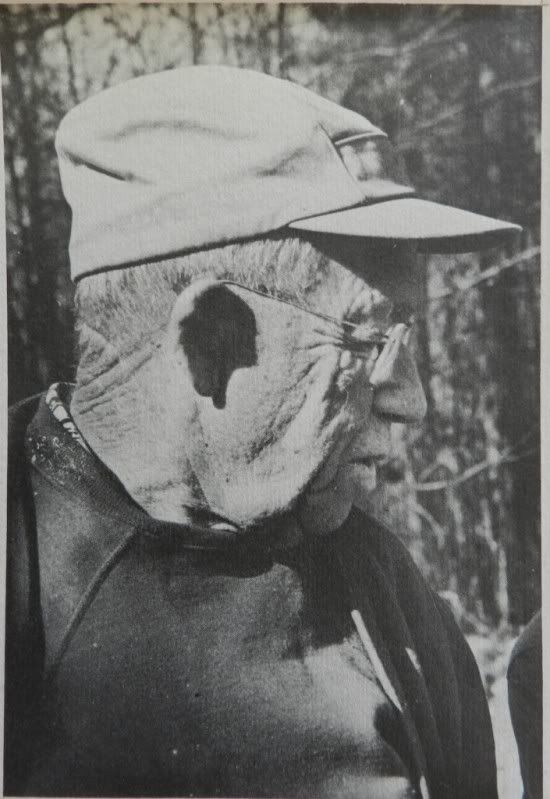 Burton L. Spiller (1886-1973) was the foremost authority on ruffed grouse hunting in 20th century America. While he was an avid hunter of woodcock, ducks and deer, Spiller lived and breathed grouse hunting day in and day out, season after season. He also enjoyed writing about it, as evidenced by the scores of stories he wrote for national publications.


Books written by Burton Spiller:
Northland Castaways (1957)
More on Burton Spiller
While most of us enjoy many facets of the outdoor sporting life, some folks become so captivated by a single species or outdoor activity that it's tied to their very existence. So it was for Burton L. Spiller. You'd be hard pressed to find someone nearly as dedicated to ruffed grouse hunting as Burt Spiller, the foremost expert on grouse hunting in the 20th century.
Born in Portland, Maine in 1886, Spiller began hunting as soon as he could carry a gun. He spent countless days tramping through the forests and fields, hunting ducks, shorebirds, and most importantly, grouse. His love for grouse and grouse hunting is unsurpassed.
In 1911, Spiller married and moved to East Rochester, New Hampshire, close enough to the Maine border to allow him to hunt in both states according to the seasons and grouse numbers. By trade, Spiller spent time as a blacksmith, welder and mechanic, but always ensured that his occupation allowed ample time to hunt the grouse covers nearly every day of each season. In addition to grouse, he also hunted woodcock, ducks and deer, and fished for brook trout and salmon.
Over the years, Spiller hunted for and observed grouse more than anyone. He developed numerous ideas, opinions and theories on the birds. He also found a way to spread this knowledge to hunters throughout the country.
Though he only had an eighth grade education, Spiller was a very gifted writer, perhaps as a result of his avid reading. He published a four act play in 1909, entitled "Rocky Ford", but didn't start writing seriously about grouse until the 1930's. His first story was published in Field & Stream in 1932, entitled "His Majesty, the Grouse". He would go on to write over 50 stories for the magazine over the next four decades. He also wrote for other magazines, including National Sportsman, Hunting & Fishing, and Outdoors.
Burton Spiller's first book, "Grouse Feathers", was published by the Derrydale Press in 1934. This collection of stories on grouse hunting is considered by many to be the best book ever written on the topic. At the very least it should be a part of every grouse hunter's library.
Derrydale subsequently published three more Spiller titles: "Thoroughbred" (1936), "Firelight" (1937), and "More Grouse Feathers" (1938). Burt also found the time to write "Northland Castaways", a boy's adventure story, and some general interest articles for other magazines.
Spiller's stories were collected into two more grouse hunting books: "Drummer in the Woods" (1962) and "Grouse Feathers, Again" (2000). In addition to grouse hunting, Spiller was also a fairly avid fisherman, and the book "Fishin' Around" was posthumously published by his daughter in 1974. It's a collection of Burt's fishing stories that relate experiences from Nova Scotia, Maine and Quebec.
No one admired or knew more about grouse than Burton L. Spiller. He had a unique way of bringing grouse hunting to life for readers of his articles and books. He taught us about the intricacies of the sport, while entertaining us with stories of hunting this majestic bird he held in such high esteem. Pick up a Burton Spiller book when you get the chance. His works deserve a prominent place in every grouse hunter's library.